智能感知与计算系列讲座
Lecture Series in Intelligent Perception and Computing
题 目 1(TITLE): Human expertise in face perception
讲 座 人 1(SPEAKER): William G. Hayward, University of Hong Kong
题 目 2(TITLE): Simplifying Mixture Models with the Hierarchical EM Algorithm, and its Application to AnalysingEye-Movement Patterns in face recognition
讲 座 人 2(SPEAKER): Antoni B. Chan, City University of Hong Kong;Janet H. Hsiao, University of Hong Kong
主 持 人 (CHAIR):Prof. Liang Wang
时 间 (TIME):Friday (September. 21), 10:00AM
地 点 (VENUE): 1610 Meeting Room,16 Floor, Intelligent Building
报告摘要 1(ABSTRACT):
Humans have a neural endowment that allows them to perceive faces with a high degree of accuracy. In my laboratory we have been interested in understanding how this ability is achieved and how it is affected by expertise with different types of faces. Using behavioural methods, eye-tracking, and functional brain imaging we have shown that face perception is highly sensitive to different types of changes to an upright face. However, we have greater sensitivity to faces of our own ethnicity (that is, Chinese observers are better at detecting changes to Chinese faces than Western faces). This "own-race advantage" in face perception provides an intriguing case study in which to examine face perception.
报告人简介 1(BIOGRAPHY):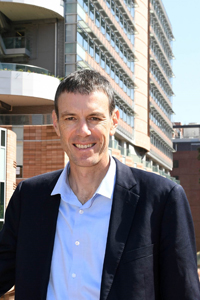 William Hayward is Dean of Social Sciences and Professor of Psychology at the University of Hong Kong. He received a BA and MA from the University of Canterbury, New Zealand, and a PhD from Yale University. He has held teaching appointments at the University of Wollongong, Australia, the Chinese University of Hong Kong, and the University of Auckland, New Zealand, where he was Head of the School of Psychology. He is a Principal Investigator of the Australian Research Council Centre of Excellence in Cognition and Its Disorders, and he has had extensive research funding from the Hong Kong Research Grants Council and the Australian Research Council. His research is focused on the field of visual cognition, and he has published extensively on the topics of object recognition, face recognition, and visual selective attention. He is Associate Editor of the British Journal of Psychology and formerly was Associate Editor of Visual Cognition. He is on the editorial boards of Journal of Experiment Psychology: General, and Psychonomic Bulletin and Review.
报告摘要 2(ABSTRACT):
We propose a hierarchical EM algorithm for simplifying a finite mixture model into a reduced mixture model with fewer mixture components. The reduced model is obtained by maximizing a variational lower bound of the expected log-likelihood of a set of virtual samples. We develop three applications for our mixture simplification algorithm: recursive Bayesian filtering using Gaussian mixture model posteriors, KDE mixture reduction, and belief propagation without sampling. Experiments on synthetic data, human location modelling, visual tracking, and vehicle self-localization show that our algorithm can be widely used for probabilistic data analysis, and is more accurate than other mixture simplification methods.
We next present an application of the Hierarchical EM algorithm to analysing eye-movement data in face recognition using bottom-up clustering of hidden Markov models. We identified two common eye movement patterns in the population, one focusing on the face centre (holistic pattern) whereas the other focusing on the two eyes with transitions to the face centre (analytic pattern). The analytic pattern was associated with better recognition performance, whereas the holistic pattern was associated with cognitive decline in older adults. This result suggests the possibility of using eye movements as an easily deployable screening assessment for cognitive decline in older adults.
报告人简介 2(BIOGRAPHY):
Antoni B. Chan, Ph. D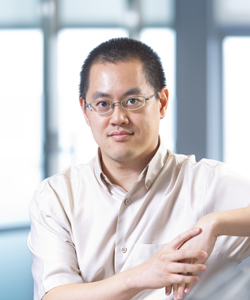 Dr. Antoni B. Chan received the B.S. and M.Eng. degrees in electrical engineering from Cornell University, Ithaca, NY, in 2000 and 2001, respectively, and the Ph.D. degree in electrical and computer engineering from the University of California, San Diego (UCSD), San Diego, in 2008. In 2009, he joined the Department of Computer Science, City University of Hong Kong, and is currently an Associate Professor. His research interests include computer vision, machine learning, pattern recognition, music analysis, and eye gaze analysis. Dr. Chan was the recipient of an NSF IGERT Fellowship from 2006 to 2008, and an Early Career Award in 2012 from the Research Grants Council of the Hong Kong SAR, China. He is currently a Senior Area Editor for IEEE Signal Processing Letters, and served as an Area Chair for ICCV'15 and ICCV'17.
Janet H. Hsiao, Ph. D.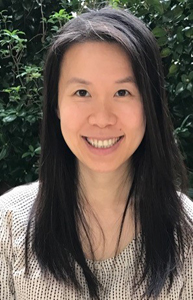 Dr. Janet Hsiao is an associate professor in the Department of Psychology at the University of Hong Kong and the PI of the Attention Brain and Cognition lab. Before joining HKU, she was a postdoctoral researcher in the Temporal Dynamics of Learning Center at University of California San Diego (UCSD). She received her Ph.D. in Cognitive Science from University of Edinburgh in 2006, her M.S. in Computing Science at Simon Fraser University in 2002, and her B.S. in Computer Science and Information Engineering at National Taiwan University in 1999. Her current research interests include understanding eye movement behavior and underlying cognitive processes/neural mechanisms through hidden Markov modeling, how different learning experiences influence perceptual expertise acquisition, and how different expertise domains influence each other, using interdisciplinary approaches. Dr. Hsiao was the recipient of an Early Career Award in 2012 from the Research Grants Council of the Hong Kong SAR. She is currently an Associate Editor for Cognitive Science, the official journal of the Cognitive Science Society.